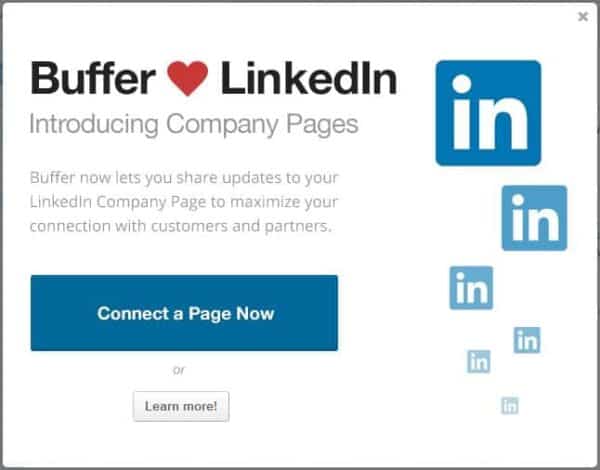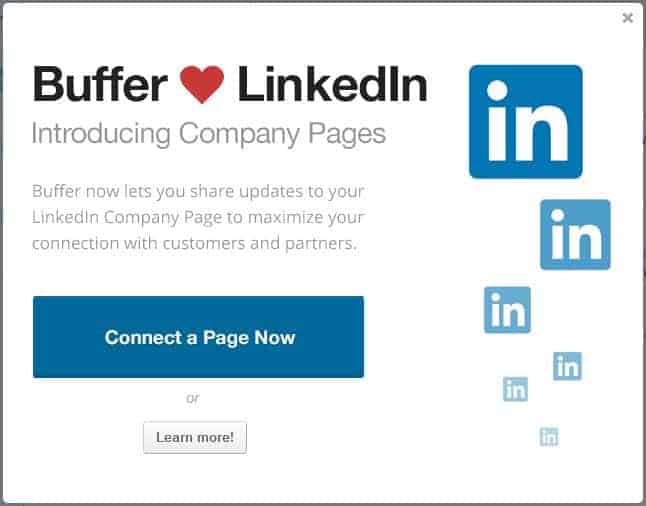 It's finally here. Buffer added support for LinkedIn Company Pages.
The users of Buffer have been asking for this feature, and sure enough, the good people at Buffer responded. They had just added Google+ Pages support too, but that wasn't good enough.
Sure, Buffer was fine if you were a person and only needed to post to your LinkedIn profile, but for brands it wasn't enough. LinkedIn Company Pages are growing in significance for recruiting talented employees and finding clients.
There is a certain amount of trust factor with having your business represented on the important social networks. Having a presence is the first step, building your reputation on that network is step 2, and step 3 is getting that contract.
Hootsuite used to be my go-to social media manager when it came to companies, brands, and non-profit organizations, and it still is. Few products can match the functionality and power of Hootsuite, Buffer now has the basic platforms for free that your business or non-profit organization needs. Does it get any easier than clicking a couple buttons and logging in to your Facebook, Twitter, Google+, and LinkedIn account?

Buffer is a lot easier to understand right away, the user interface is much more intuitive, and the analytics track a simpler, but still meaningful, metrics. You can alter the schedule easily to match your audience's activity.
Buffer is one social media company that 'gets it'. They remove every barrier to entry and use that they possibly could. If you can't use Buffer, you probably can't use social media. Even the way that they call customer service reps 'Happiness Heroes' has an air of positivity, GTD, and FTW, that seems to define the culture at Buffer. Their blog has lots of good reads on a variety of topics, not just social media.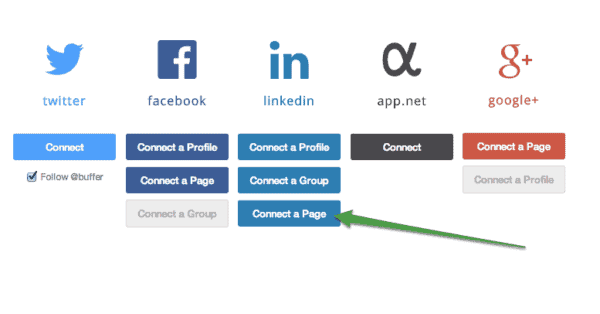 Go sign up for Buffer today, you can sign up with whatever social network you plan on using. Making your social media easy to use is the first step to making it work for your brand. Once you get started, and start engaging with your audience and customers you can start to get more sophisticated with your social media and content strategy.