Since consumers access the Internet frequently for their daily needs, it has never been more imperative to get your business online and embedded in local searches. Indeed, a local online listing for a brick-and-mortar business is mandatory.
In today's article, I'll discuss why it's critical to be listed on local online searches, how you can do it yourself, and what the benefits are of doing so.
Myth: Local Search Is Not Suitable For Small Businesses
One of the biggest myths that local business owners believe is that online local search (or any other form of online marketing for that matter) does not apply to their business. They assume that because they are a small business targeting a very small area that there's little need for them to be online.
However, Google has proven otherwise and revealed some very interesting stats about consumer local search behavior, including the difference between local searches on desktop vs. smartphones.
The Yellow Pages and other print directories have been cast aside for online mediums as online directories are always up-to-date, provide more valuable information such as current opening times, contain interactive map directions, and are easier to access.
How Local Search Works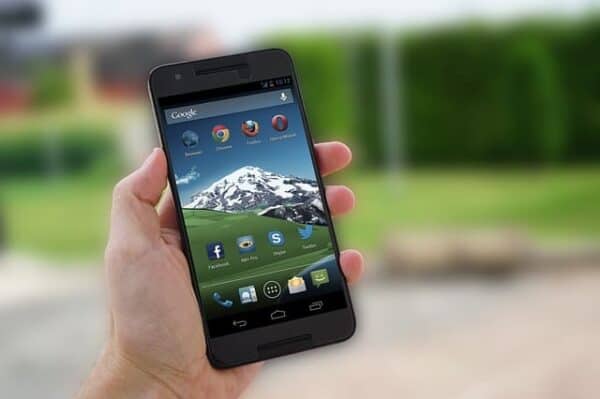 Online local search has come a long way in the past few years. Search engines have become so advanced that if someone in your local area searches for dentist, veterinarian, car shop or yoga studio, Google will return results near the location the search was made.
For example, I'm currently in Walsall and after searching for car repair shop, Google lists the closest car garages in my area.
When I scroll to the bottom of the page, Google reveals that it's showing me matches from local search based on my location.
Unlike a worldwide search, when utilizing local search you're not fighting against the biggest corporations in the world—meaning you can easily rule the local nest if you setup your online profiles correctly.
How Much Does It Cost To Get Listed?
Nothing.
The biggest search engines let you list your business for free—no strings attached. Certain platforms may charge you a one-off or monthly fee for 'enhanced listings' that permit you to add more information, pictures, and details about your business.
But for businesses on a budget, you can list your business locally on the first page of major search engines and maps for free.
Where To List Your Business For Local Search
Depending on the industry you operate in, there are a number of mediums on which you can list yourself to enhance your local search capability. The most popular platforms include:
Search engines – the big 3 being Google, Bing, and Yahoo. To successfully list your business on any of the search engines you simply have to submit your sitemap to each search engine and within two weeks your website will be listed.
Google Plus –  is a social media network that enhances your local search listings. As you saw in the image above, a Google Plus business account will list your business within Google Maps letting customers find you on the go.
A traditional search engine listing will only show your business in list format, whereas Google Plus account will give your business a slot within Google Maps.
Apple Maps – Apple has 52% of the mobile market share in the US, making it the ideal place to have your business listed. Much like Google Plus, Apple Maps lets you list your business within their map for local searchers to see.
Review listings – includes website like Yelp, Yellow Pages, Bing Places, Yahoo! Local, and Trip Advisor. These platforms all allow you to list your local business and give customers the option to leave your business a review and star rating.
You can check your business listings and fix any information here on SEO Bandwagon.
Review sites tend to rank fairly high in local searches as Google is aware that consumers want to see reviews of local businesses.
Join review sites that best reflect your business and monitor them closely as most allow you to reply to customer reviews and queries.
Online directories – there are thousands of online directories where you can list your business. I suggest you stick to local-based online directories such as Local over worldwide directories as the objective to being found in local searches is to attract nearby customers.
Don't aimlessly insert your business to many directories because you may start getting inquiries from customers from all over the nation whom you cannot serve.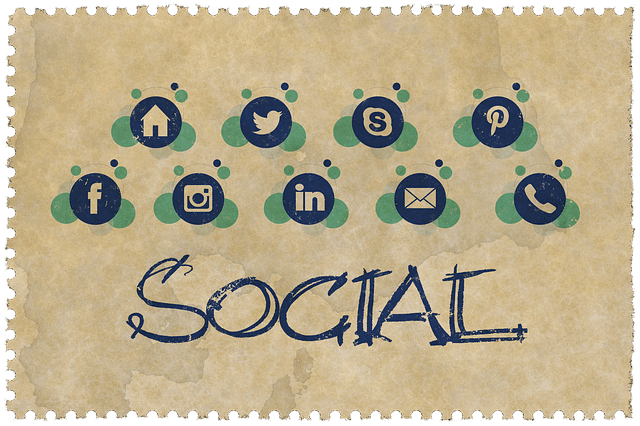 Social media – Facebook, Twitter, Foursquare, and numerous other platforms also allow you to list your local business and encourage their users to 'check-in' and learn more about your business.
Start with one or two social networks instead of joining them all. If you cannot spend time posting to every social platform frequently, you may end up harming your brand as social media accounts that haven't been updated for months leave a negative impression on new prospects.
Note: when listing your business online, ensure the information across all platforms is consistent. I strongly suggest that you list all your business information (name, address, telephone number, email, opening times, etc.) in an Excel spreadsheet and then copy and paste the data each time you create a new listing.
Having an inconsistent business data online will negatively hurt your business's local search presence.
Local Search Benefits From Listings
There are zero drawbacks to being listed in local searches and plenty of benefits, including:
Zero cost – Unlike being listed in offline print directories, almost all local search directories allow free local listings of your business. Getting your site listed on Google, Bing, Yahoo, and Apple Maps are all free.
Increased website traffic – not everyone is a master at running online adverts to drive traffic to a website or store. Facebook and Google ads, while highly effective, will cost you ad spend without the promise of any result.
Listing your business in various local search directories is free and yields an instant positive ROI.
Increase sales – Google found that 18% of local searchers ended up making a purchase right after searching versus non-local searches that resulted in just 7%.
What business doesn't want to increase sales?
Grab a larger market share – Thus far if you've done very little to increase your business's presence in the local online space, you'll almost certainly grab a larger market share by following the tips in this article.
ComScore revealed that 36% of consumers start their local search process at search engines.
Branding – having your business on the first page of Google is a pretty big deal. Even the average online user knows that if a business is listed on the first page for a particular search query, they are doing something right. Your rankings will add credibility and authority to your business since one of the biggest pain points for consumers is knowing whether a local business is good or not.
Search traffic provides highest ROI – of all the inbound marketing methods you can leverage for your business, nothing yields a better conversion rate than search traffic. Leads generated from SEO have a close rate of around 14.6% compared to mail or print adverts which is around 1.7%–and search traffic is free!
Search traffic is the most valuable traffic online because you're not placing your business in people's face while they are doing something else; rather, users are looking for you. Most ad mediums focus on pushing your business on the user, local search traffic pulls customers to you.
Free Local Listings vs. Paid Search—What's Better?
As a business owner, you shouldn't tie yourself down to using only one service or the other. Both local listings and paid search are highly effective for local businesses and depending on your needs, budget, and goals, both can yield great results.
However, for a business that is just getting to grips with the online world, the cheaper, safer and easier route is to get your business listed locally, which you can do via our free local SEO packages.
Summary
Having a business listed online should be one of the first steps any new or current business should take when devising a marketing strategy. Before they even start promoting their products or using social media, they must list their business online.
With online marketing expanding at rapid speeds and business owners spending all their time running their business, it's quite common for business owners to be in the dark and not know the power of being ranked in local searches.
The good news is you can change all that today by getting your business found in the online world.