Palette Generators
Palettable.io – This is my favorite. I like to hand it to clients and let them play with it. It's that easy. We used it to help develop our brand colors. And to update our colors to something easier to remember.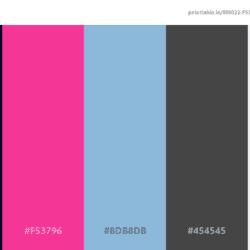 Paletton – The color scheme designer
Palettlab – This is more of an inspiration tool, but you can get a new color scheme in every Chrome Tab.
ColourLovers –  You can color patterns and generate palettes here. And you can name a color if you are the first to submit it. Pretty Hot.
ColorBox.io – From the design team at Lyft, great for making shades and tones for accents to your brand colors. 
Sample Color Schemes
https://www.shopify.com/partners/blog/93130630-10-beautiful-ecommerce-website-color-schemes
https://designschool.canva.com/blog/website-color-schemes/
https://refactoringui.com/previews/building-your-color-palette/
Great advice on how to add shades and tones to your brand's color palette.