What is Content Syndication?
Content syndication means taking your published content and distributing a portion, or all of it, it across multiple websites and platforms.
By strategically syndicating your content on reputable platforms, adapting it to suit each channel, and tracking its performance, you can unleash the true power of your content: extending your reach and amplifying your impact in the digital realm.
Remember, successful content syndication requires careful planning, continuous optimization, and adherence to platform guidelines. Start exploring the possibilities of content syndication today, and watch your content take your business to new heights.
Content Syndication Strategy
Content Syndication has emerged as a powerful strategy for expanding your audience, increasing brand visibility, and driving meaningful engagement. You want to get your content in front of new audiences, and sometimes just posting it somewhere else is the easiest way to do that. Star Trek became a success in syndication because it finally found an audience that it didn't find in prime time. Being on every afternoon was better than being on once a night in prime time.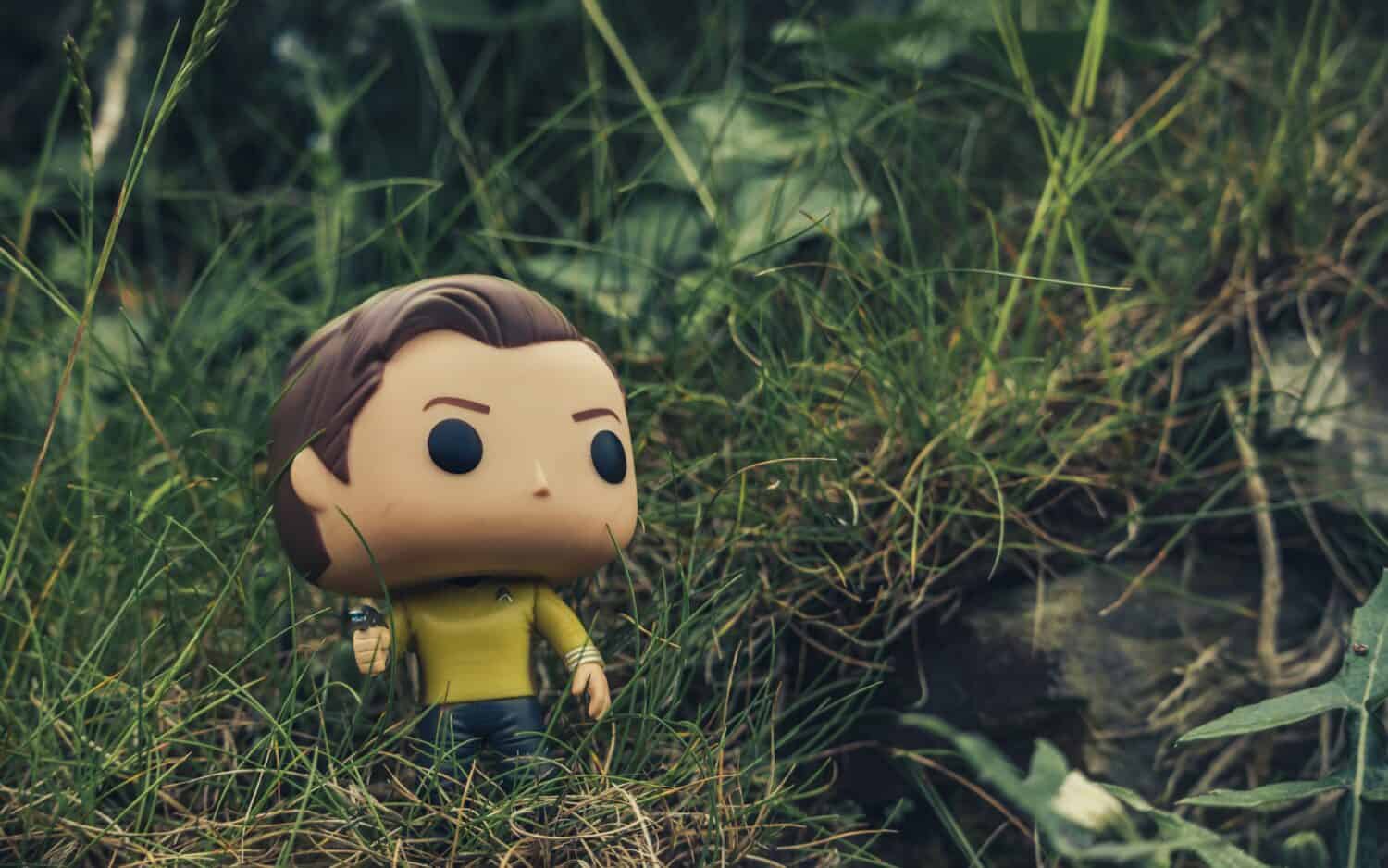 I had a client ask me about where they should publish their podcast, and I told them, "you should publish your podcast everywhere you can, but make sure you put it on your site first." The podcast audience is fractured by all the podcasting platforms (Apple, Spotify, YouTube etc.), and you might miss out on that one big client who uses the podcasting platform for eccentric millionaires billionaires if you don't distribute on as many channels as possible. There are podcasting platforms to distribute your podcast, and it's easy enough, why not?
Is a blog post like a podcast?
Not exactly, the biggest difference is how Google is able to crawl and index a text-based post, and whether or not there is a penalty for publishing the same piece of content everywhere. The "Duplicate Content Penalty," should not be a concern for syndicated content, but there could be other penalties and punishments for running afoul of Google's guidelines and unwritten rules.
Can we syndicate a post the same way as a podcast?
Yes, but distributing a post takes more time, a podcast can be published with software to most platforms. There are services that will distribute content for you, and usually to better sites than what you could get for free and for less effort.
The intent of making almost any form of content is the same, you want to showcase your abilities for new clients, educate, inform, entertain, and expand your visibility. The audience for your blog post could probably be bigger. And better. Using third-party platforms is a key way to do that. Syndication isn't necessarily for every piece of content, your content should be crafted for syndication with a link back to your website that includes something of value.
Writing a blog post is a big investment in time researching, writing, editing, and promoting. You want to make sure you maximize the value from your investment in content. If you have some content on your site that hasn't been ranking well recently, you could see if distributing it on other platforms give you a boost. Just getting a few extra sign-ups isn't bad either.
Benefits of Content Syndication
Distributing your content across publishing platforms has two main goals:
Drive traffic to your website from a new audience
Acquire links to rank in Google
We can focus on search results a lot as SEOs, but there are other sites that can send traffic besides the best platforms: Google, Bing, Facebook, reddit, etc.
Every digital marketer is probably familiar with this using press releases for link building. It used to be a really easy way to get some good links from news sites, but most of the sites that autopublish press releases aren't all that authoritative. The better idea/value is to develop relationships with other websites, authors, local journalists, and other people who are in your local town or in your niche.
Content Syndication Examples
My personal favorite (something I saw in the wild) example is Seeking Alpha. I see their content pieces distributed on MSN and other business news outlets analyzing specific stocks or a sector and closing with something like, "5 stocks we like better than the one you just read about." And then you have to join to see the premium content.
News is nearly the polar opposite of "Evergreen Content," and probably not a strategy for anyone outside of news publishers, but I think the strategy will be successful for driving traffic, acquiring links, and improving search rankings for your site.
Content Syndication Best Practices
Make sure your original post is indexed
Follow syndication guidelines
Don't syndicate the entire post
Link to original post
Link value proposition at end of post
Use Internal Links in post
Measure referral traffic
Measure link growth
The goals we set earlier were acquiring links and driving traffic. You can check your referral traffic in Google Analytics or similar tools. You can also use tracking links with UTM parameters in the syndicated content to see how much traffic was sent back.
This is the part where it helps to know a little HTML or SEO basics. There are some guidelines from Google, and some code suggestions to help search engines know where the original content came from. Google seems to take all link markup as a suggestion now, but it still seems worth it to "suggest" rel=canonical links back to your site. Leave a comment if you think canonical doesn't work.
The bottom line is that you want to make sure your website's content is the one that is interpreted as original and unique. If your syndicated post is outranking your site there may be something wrong with canonicalization. Best practice for this would be to make certain Google has indexed your post before republishing it. Some SEOs say a week, others say years, but they do agree to post on your own site first.
I would try publishing a few of these before you start auto publishing your RSS feed. Especially if you want to only publish a portion of the content. RSS could be a very powerful tool, but it could also do a lot of damage. There are some platforms that we have used in the past with some success, so we will look into that after this experiment.
Best Content Syndication Platforms
Please note that the submission processes and guidelines for each platform may vary, so it's advisable to review their specific submission pages for detailed instructions on how to submit your content for syndication.
Job Listing Syndication
Job Listings are something you definitely should be syndicating from your site. No question, doesn't depend, links are good, slam dunk, yes, you should.
If you are posting jobs on LinkedIn, ZipRecruiter, Indeed, Jobvite, or any other job site you are you missing out on a link, or two, back to your own website, that is a huge opportunity. Linking to the job listing and an application page is the minimum, getting links to core business services or projects isn't bad either. If you use WordPress you can use WP Job Manger to make your company job board with almost no effort.
Conclusion
We are going to be testing out how well content syndication works with this post. We have a Tumblr set up and we should post to that automagically. We will be submitting to the first five of the free sites and a few of the paid ones to see how well this strategy actually works. Going to try it for a WordPress Essential Plugins page that I recently updated and submit it to some WordPress development sites that take submissions and see if it is more effective than general interest sites.
This is a very old technique that means that Google is well aware of it and it also means that lots of companies have tried it. And still try it. It is a very enticing concept, but like all things blogging related, it works best if you keep doing it.
The other side of the 80-20 content promotion rule is that you should spend 4 times as much time promoting your content as you do writing it. Think about that. If you spent a day writing it you should spend the rest of the week promoting it.
I don't expect to have amazing results starting back up writing again, or promoting one piece of content one time, but over time everyone who stays with content as an inbound marketing strategy say it is the best channel with the best clients. At the end of it, better clients is what the point was.