If you are in the SEO field you have heard of Rand Fishkin. His recent departure from Moz, the company he founded, certainly gave the Internet Marketing Industry a shock. A not-so-gentle reminder that ANYONE can be fired for any reason. Rand isn't exactly Steve Jobs, but they have that in common now.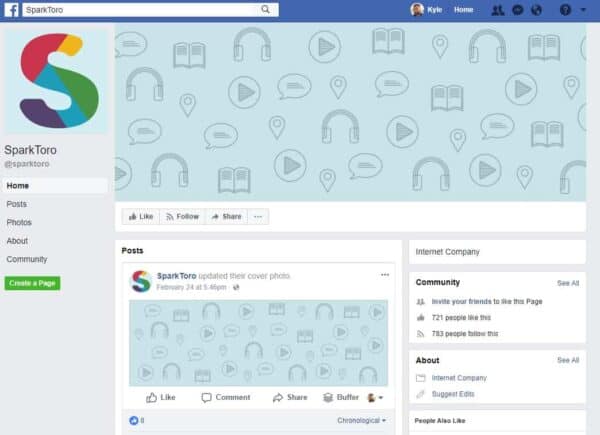 SEOMoz was one of the original resources that I used a lot to learn about SEO. When they dropped the SEO portion from the brand a few years ago it felt like the world's biggest SEO IS DEAD post and I began to wonder what was happening in SEO and within Moz.
Moz Local, FollowerWonk, other products did expand beyond the "just" SEO portion of the brand, but it felt like a strategic misstep. At the core Moz provides SEO Tools and I never was one of the SEO will die eventually people, I think there is always room for improvement. Have to wonder what those internal company discussions were like.
Company politics are what they are and I get the impression that Rand favored a direction the rest of the company didn't want to go and he stuck to that position. Not necessarily the above decision, or anything in particular (I don't know Rand or anyone who works at Moz outside of Twitter), but when people get forced out-ish, it's usually because they provide friction to the direction the rest of the company wants to go.
It's a much larger company now and things change.
People who stickle for quality or point out shortcomings often get branded as "trouble-makers" and later as "disgruntled ex-employees" if they speak up again. It's really an elegant system used to discredit people wihtout addressing the issue raised. It is difficult to find fault with those tactics, since they are so successful most of the time. It does beg the question as to why happy employees would leave the company (plain ol' gruntled?) or speak ill of their employer.
Either way Fishkin is moving on (and we wish him well) to SparkToro and his recent blog post (linked above) on his departure received a lot of attention on social media and websites.
Recently he was having trouble with one of his branded searches and was voicing this on Twitter a few days ago.
I find this fascinating. Google clearly knows what the search is about (better than Bing), but refuses to rank the website all these other sites are talking about (and linking to). Bing ranks the site #1, but the rest of the results are questionable. pic.twitter.com/pZrBXkFZXi

— Rand Fishkin (@randfish) March 8, 2018
The same search results, more or less, are being served today several days later, and two weeks since the original post on sparktoro.com. It is interesting that Bing is getting this branded search more correct, even if they are showing Toro spark plugs also, but why is Google getting this so "wrong?"
Google Penalty?
Part of me really hopes it's a manual penalty b/c some webspam team member at GG had a grudge. I know it's unlikely, but it would be just so delightful 🙂

— Rand Fishkin (@randfish) March 8, 2018
Not likely. Probably has to do with the algorithm.
I can't resist a good Google puzzle, especially with a celebrity. Here's a couple of things that stand out to me:
Google My Business
Fishkin doesn't want this, and that is quite literally his business, but it would probably help to have. Google+ Page and/or YouTube would be good.
It's not a local business, and I'd actually prefer not to register with GMB (for a variety of reasons)

— Rand Fishkin (@randfish) March 9, 2018
Can only assume it has something to do with using his home address or maybe they aren't ready to open for business or other Google My Business TOS. It does feel like a soft-launch. Google still has Brand Pages as an alternative. Google+ still help with indexation, and to a lesser degree, search engine results. YouTube Channels will link your site and social media, and again looking to send the signals of ownership to Google.
It does feel safe to assume that Rand has some beef with Google. Like a roast or a thick-cut steak.
Moving into @Sparktoro's new offices (aka, the converted tool shed behind our house). 200sq ft, a space heater, my computer, and a new whiteboard. What more could an entrepreneur ask for? 😃 pic.twitter.com/leDsgpDnWt

— Rand Fishkin (@randfish) March 10, 2018
Facebook Page Outranks Domain for Branded Search
The domain really should outrank the Facebook Page in most instances. Not so here. Facebook does have a lot more links to it as a domain, and even the page shows a lot more links to it. When I checked out the Facebook Page for SparkToro, it doesn't link back to the domain. Probably not a huge deal, and the link back might be nofollow, but if it is reciprocal and includes schema on the website, I think it should help.
Google has no reason to want to return Facebook as a search result over a branded domain, but a brand new domain without backlinks, you can see why a Facebook Page could outrank for a short period of time.
Using the link: operator on Google is a really rough estimate of links Google has indexed. Facebook has 203,000,000, SparkToro's Facebook Page has 1,110,000, and sparktoro.com has 1,530,000. You can see why exact match domains need to carry at least some weight. If it was domain authority, or links, the big sites would win every time.
That said, sparktoro.com certainly has enough links to compete with the Facebook Page. It's a lot of press, and this is one more.
And it's been two weeks.
Instagram Link = Broken
Probably not a deal breaker, but it sure doesn't help to have a broken link on every page. The username is claimed, I can only hope that it was by their company. Launch the profile and link back to the site from the profile.
No Schema JSON-LD
Can't tell what is what without a program. And by program I mean schema. Adding context to data and syntax
There is no schema implementation for any of the social media links. Big deal? Again, not really, but we are trying to send a message of ownership and authority and Google will index that information and adding context to that link can only help.
https://developers.google.com/webmasters/social-markup/
Possible Content Penalty
Fishkin did migrate a bunch of content from Moz, that could be sending the wrong signal to Google. But that is a much deeper dig into canonicalization, redirects, and bunch of work.
Conclusion
Over time this problem will likely fix itself as Google crawls the site, but it's not a good look for someone who is brand conscious and it's a missed opportunity with all the free publicity for his company. Fix the schema, claim a YouTube namespace, and link back from the Facebook Page. I'm actually going to suggest it to the Page after I publish this.
Branded Search is supposed to be easy. Let's just say, "easier" than searches with more competition than one entity. But you never realize that you are in competition with spark plugs until Bing tells you. Doubtful that is causing the trouble in Google. Maybe exact match has fallen in weight and Google uses social signals and schema more now.
To me it doesn't matter what the algorithm weight is, you have to build your brand and that includes domain names and social media usernames. I'll be very curious to see if adding the Facebook link changes anything. So Rand, if you are reading, wait a few days before adding schema if linking back from Facebook doesn't change the rankings.