You and your band may not "need" a music website for your band, but it can make things a lot easier for communicating with fans, finding new gigs, or selling your music and merchandise. Band websites are probably the easiest way to share your work on social media or collect email address for fan email newsletters, promote your gig, sell music and merchandise, and (depending on platform) collect analytic data. Most people play music for fun, but even at that level there is a need to pay for gas, new music gear, and vehicle maintenance. Not to mention, just getting your music heard, even if it is just for friends and family. Compared to recording music, making a website to play your tracks is easy by comparison.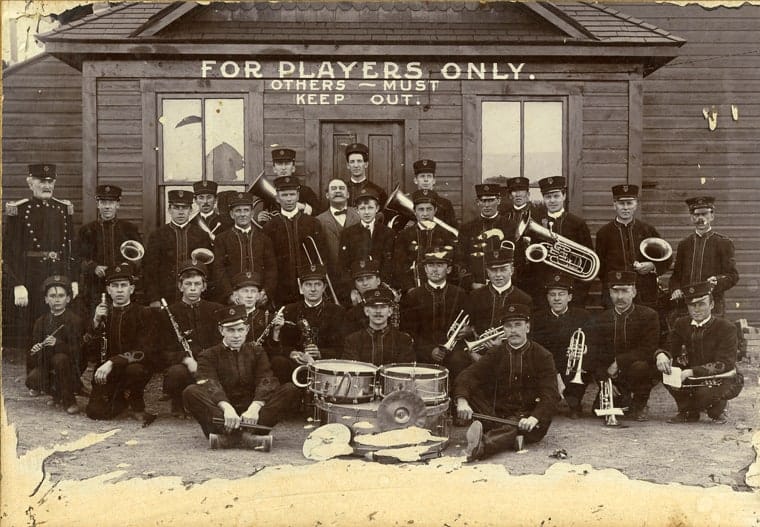 The Internet has changed the music industry completely. Napster may be gone, CDs are a distant memory, and the radio has been replaced by Pandora, Spotify, or another streaming service. Fan expectations for music have never been higher, but it is pretty easy to put together a professional looking website for your band or solo music.
If you were in a band the only you used to need was a demo tape. Now you probably need to have a website with your music on it. There are a lot of platforms geared towards music promotion now and there is no coding required to get a professional looking band site. Even your drummer could do it.
It never hurts to let venue bookers and other people in the music industry or local scene know that you have an audience and the ability to do your own promotion. The price of singles are probably cheaper than ever and the actual product, music, is more and more of a loss leader for concert promotion and merchandise sales. It's not like people stopped buying t-shirts and concert tickets, and the markup on those items are much better than from recording, but you still need a demo to book a gig.
We aren't going to wade into debates about file formats for these services, mp3, FLAC, AIFF, wav, or whatever all have their strengths and weaknesses, so please make sure that whatever service you use is compatible to your audio bias. Our top recommendations should have most of the formats that most people would want to download.
Best Band Websites
HostBaby

An offshoot from CDBaby, an independent label that first came to prominence in the Napster era. HostBaby has all of the features your band needs, but it doesn't have a free version. The price of $20/month also gets you digital promotion to iTunes, Google Play, Amazon, Spotify, and (lol) Tidal via CDBaby. Hostbaby sites are fully customizable and can handle audio and video media embeds and have a variety of themes.
ReverbNation

Even if you don't use ReverbNation for your main website, you should sign up for it anyway. ReverbNation has a free level plan, and the premium levels have everything you need to make it as an overnight success, including digital distribution, press kits, gig finders, band finders for stray musicians, and a lot of contests for radio airplay or winning gigs with more established musical acts. ReverbNation is a very active service; there are a steady stream of upsells, free trials, contests, and gigs for you and your band.
Bandcamp

Free and premium subscription service for promoting your music and connecting with other musicians. Bandcamp is geared more towards streaming and selling music online than the other platforms. Album art and play buttons seem much more prominent on this site than the others listed here. If you want a really unique great design for your band you should keep looking. But if you want a simple clean design to get your music out there Bandcamp is well suited for that.
WordPress.com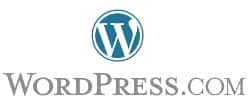 If your band has more of an eye for design, less of a need for the social aspects of ReverbNation, WordPress.com might be the best choice for you. $99/year is cheaper than most band specific sites listed above. Music player, event calendar, social media, music and video embeds, and a mailing list managed by Jetpack might be all that you need right now. And if you need to upgrade to an online store it isn't too difficult to switch to a self-hosted install.
WordPress self-hosted install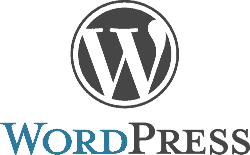 This is a full blown website option that allows full customization of design and features. A premium theme for a band will cost between $40-80, domain name $12, WordPress hosting $15-$40/month, paying a WordPress developer to set it up, and then continues to go up if you want premium plugins. This is the most expensive option available but it might save you money long-term depending on how much you have to pay in sales commissions for your merchandise on a different service.
WordPress +WooCommerce is an easy ecommerce solution to setup. Shopify integrates with WordPress now and that would be worth examining. It may also be worth it just to have more control over the site Analytics and marketing data.
We will set up a free WordPress development site for you if you share our post and then fill out the form.
[contact-form-7 id="3485″ title="Contact Us"]
Next Best Band Websites
BandZoogle

Bandzoogle is more like ReverbNation than Bandcamp, more of a focus on design and websites than just albums and artists. They offer a 30-day free trial to get started, nothing free after that. It doesn't seem like a good value at lower pricing levels, but the top tier seems on point with other plans at $20/month. The Lite and Standard plans come in at $9.95/month $14.95/month and basically just allow you to upload more content and keep a larger mailing list. The Pro level unlocks unlimited content and mailing list recipients and SoundScan reporting. If you are going to use Bandzoogle, go Pro or go with a different service. Content should not be restricted and you might be better of using a service like MailChimp for your email list in case you switch platforms.
BandVista

Bandvista is somewhat lacking in features for their pricepoint. For what you pay a month you could get ReverbNation or Hostbaby and get digital distribution. BandVista doesn't offer that as a service, and has outside services, bandmix.com and gigleader.com, for their social outreach.
FourFour

Doesn't look like much on the signup page, but it is well featured and affordable at $39/year. When I checked out a couple of their featured sites the design wasn't mobile responsive. Kind of a big deal, since your audience is going to be on a phone or tablet at your show. I only checked a few of their templates and existing site so it would be a good idea to check your design before deciding on a website service for your band.
SquareSpace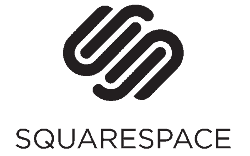 More of a store feel than a band feel, but if you have a more established band and just need help selling this seems like Squarespace is a good choice for music and merchandise. It doesn't have the social features that ReverbNation has for musicians and gigs, and it also has a restriction on content unless you are on the "Business" plan for $28/month. There is probably more value using Hostbaby, ReverNation, or Bandcamp.
Wix

Wix (http://www.wix.com/website/templates/html/music/1) almost didn't make the cut, but there are a couple of services listed here that might actually be worse. Wix has had a problem with Google indexing, so if your band/brand name has any kind of crowding at all you might not show up for your own name.
Honorable Mention
MySpace, GigMor, Soundcloud
These sites aren't really full featured enough to run down their features. You can upload tracks, logo, and pictures, but that is about it. It's more of a profile than a website. It makes sense to claim a profile and secure your namespace, but these sites don't offer enough features to make them viable as a fully-functioning website. These wold be good services to supplement a more functional band website.
Music Website Recommendation
Hostbaby, ReverbNation, and Bandcamp are the standout performers, and only Bandcamp doesn't include digital distribution in their service. They do recommend https://distrokid.com/ for $19.99/year you get to keep your royalties. That may be the best deal of all when paired with a free music website from ReverbNation or Bandcamp.
A self-hosted WordPress is a really good choice if you need more control over the platform or have a design in mind that can't be met with the other music website templates. Check out some WordPress Themes for Bands and our music theme collection on Themeforest.
This is a good time to remind anyone who is making a website that professional photography and well written copy are a necessity. Poor photography is really distracting from good design. Bad copy won't engage your audience any more than a bad song will. Get some good photos write some words about your music what it means to you and what you hope it means to your audience.
[table id=1 /]